Remove Damage.
Recover Beauty.
Clean and remove concrete stains, bird dropping marks, and other forms of damage to your vehicle's exterior paint.
Diamond Fox Paint Correction
Executive Two-Stage
Paint Correction Polish
The Executive Two-Stage Paint Correction Polish is my premier polishing treatment for vehicles that need intensive work done to restore the appearance of the vehicle.
With the Executive Two-Stage Paint Correction Polish, hologram and ghosting effects are removed from your paint's clear coat.
This two stage polish removes 70% to 90% of scratches and swirls on the vehicle, restoring clarity and giving a solid light reflection.
Often times, this creates the appearance of a new vehicle.
Contaminant and Debris Removal
Scratches & Swirls Removed
Holograms and Ghostings Removed
Diamond Fox Paint Correction
Jess at Diamond Fox Detailing is the man! He took care of me from the quote all the way through till the end of my service. He was always quick to reply and kept me posted throughout the whole period he had my car. Will definitely come back to Diamond Fox for all my future needs.
Anthony Nguyen
★ ★ ★ ★ ★
5/5
Jesse, at Diamond Fox Auto Detailing, did a real amazing job on my eight year old Tundra. I had a full exterior detail and it looks better than new now. I had horrible scratches and swirls from trying to debadge it myself. He made it look like it never had any badges from the factory. He works extremely efficiently and carries all the latest equipment. I highly recommend Diamond Fox Auto Detailing.
Ryan Clark
★ ★ ★ ★ ★
5/5
I'm really impressed with the level of customer service and quality of work from the owner, Jesse. From the initial request for a quote to the initial inspection and then final walk-through of the finished job, he was nothing short of professional and informative. He even kindly sent me an in-progress photo of my car as he was working on it and followed up with me to confirm I still wanted the add-on I had requested. My old car now looks shiny and new and I couldn't be happier. I'd highly recommend this company for your auto detailing needs.
Eileen Rule
★ ★ ★ ★ ★
5/5
Diamond Fox Paint Correction
Removes Dirt ● Cleans Debris ● Preps for Polishing
In the eyes of longevity, oil, dirt, and sand are all contamination. They degrade the appearance of your exterior . They build a cloudy wall over your ride and dull your shine. After enough time has passed, the paint surface will become dull. 
The contaminants keep your paint looking flat. If you slide the back of your hand against the paint surface, you will notice that it feels rough. A rough surface is a contaminated surface.
It takes professional methods to clean the surface that general cleaning can't.
This attention to detail keeps your car looking fresh.
This industry-grade clay removes the roughness you feel. It gently grips the surface and pulls out grime built-up in the clear coat.
I want to ensure the longevity of your vehicle's appearance. This process helps make that happen.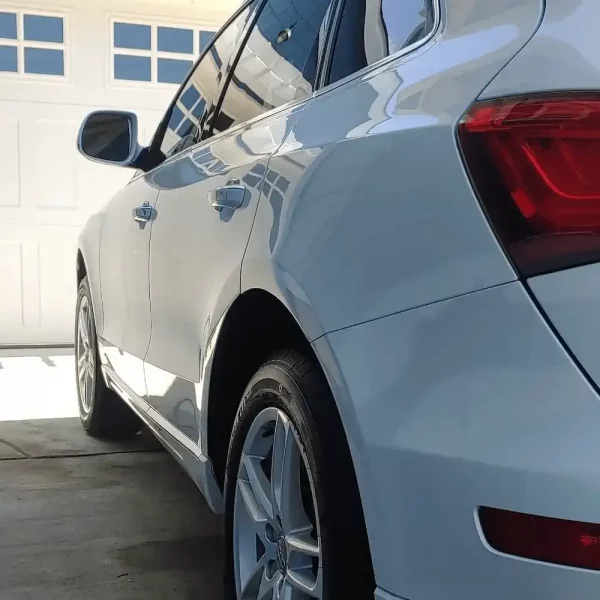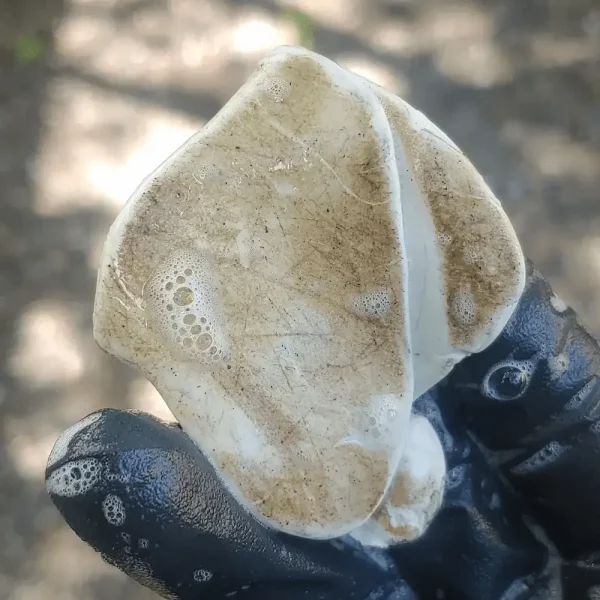 Diamond Fox Paint Correction
Removes Scratches ● Refines Paint ● Prepares for Ceramic Coating
Paint Correction polishing work is your ticket to renewing your vehicle's paint surface. If you have a car that is starting to look dull and has lots of swirling and scratches, these defects prevent a light reflection. This is one procedure that your vehicle may qualify for depending on how much clear coat is still on the vehicle. Consequently, not every car will qualify for this type of invasive procedure because it really depends how safe it will be for your car to have this type of work performed.
Before I can decide how invasive I can get with the paint, I take measurements of the paint thickness. If the car has been severely neglected for many years, it is possible that there isn't much clear coat left on the vehicle. Meaning, when a vehicle is in for paint correction, we are polishing down micro layers of the clear coat to remove these defects.
Polishing a vehicle without taking these type of measurements can result in clear coat failure and peeling.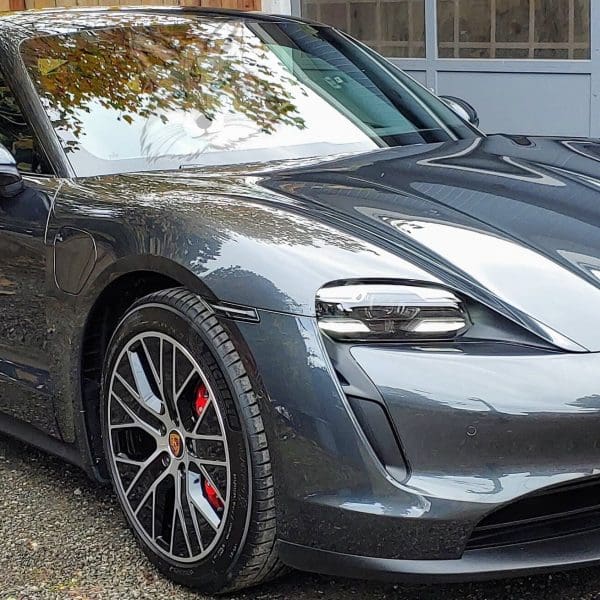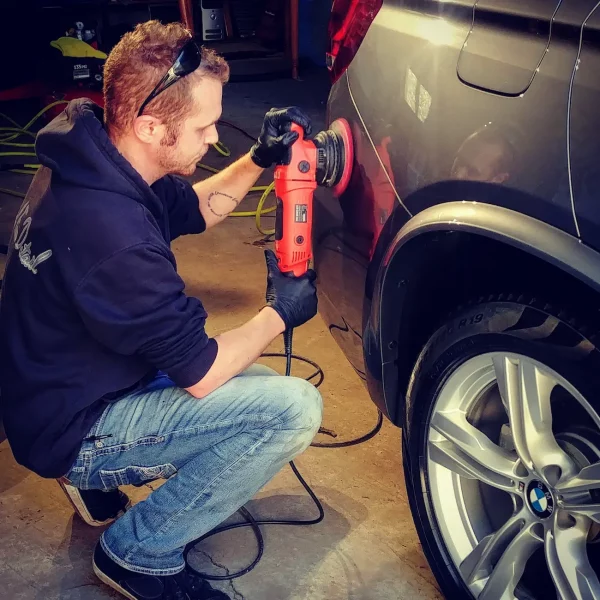 Choose The Right package For You
My paint correction packages
Gloss Enhancement
Machine Polish
One-Stage
Paint Correction Polish
---

Removes 30%-40%
of scratches and swirls

Removes Micro Layers of Clear Coat
Where Scratches and Swirls Are
Executive Two-Stage
Paint Correction Polish
---

+ Removes 70%-90%
of scratches and swirls

Removes Micro Layers of Clear Coat
Where Scratches and Swirls Are

---

+ Refines the Heavy Polish Stage

+ Removes Micro-Marring & Holograms
After you Request a Quote,
this is exactly what will happen:
Later that day (or the next business day) I (Jesse) will call you.
During this 10 to 15 minutes conversation we'll cover

The current condition of your car
Your ideal goals for this detailing
How long this will take (usually around 5.5 – 6 hours, depending on your car's condition)
and we'll schedule a date and time for you to drop your car off.
frequently asked questions