Keep Your Car Looking New.
For 5 Years.
Extend your car's lifespan and maintain its luxurious appearance.
Keep it new... For Years to come
Nirvana New Car Protection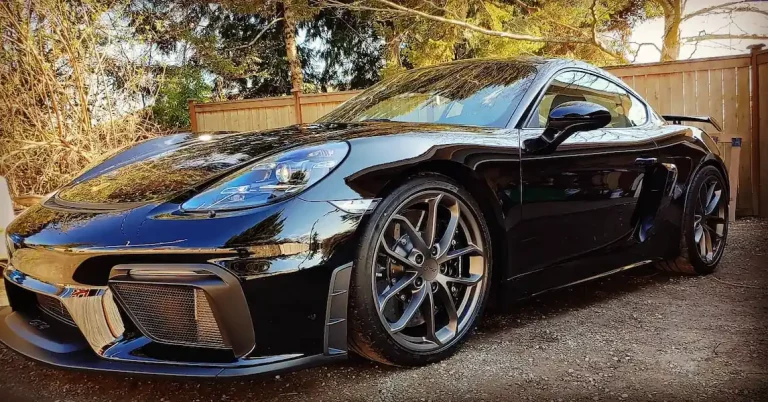 If its on your mind to have your new car protected, it's best to act quickly before the paint begins to retain contamination or marring from car washing. This will add additional prep time and cost to the service. My advice is to not even wash the car before bringing it to us to help you get the best deal possible. Sometimes there will already be swirls and scratches from being washed by the dealer.
Another piece of advice is to make sure the dealer does not do anything to the exterior after you make your purchase. Unfortunately it's very common for the dealer to not operate with the same level of care that we do. I've seen brand new cars need full paint correction after being washed at the dealer. Any type of paint correction work will have additional costs. Just remember that we are locking in what's in the paint when we apply your coating.
Exterior Coating Protection
Diamond Fox New Car Protection
I discovered Jess and Diamond Fox a few months ago when searching for someone that can do ceramic coatings for my new car. The whole process was easy and smooth. No hard sales push or anything, just nice, simple explanations of his services. We quickly set an appointment for a few days later. Day of, I dropped the car off with him, he reviewed the car and gave me the timeline. When I got the car, he forwarded me some links on maintenance, recommended cleaning products and other useful information. If you're looking for someone to detail or perform ceramic coat your car, you can stop your searches.
Sergio Haro
★ ★ ★ ★ ★
5/5
Jess did an amazing job on my new car (ceramic coating). Super easy communication throughout the whole process, straightforward and super reasonable pricing, and (most importantly) the results are so good that people do a double take. Will absolutely be using this company in the future.
Elijah Berry
★ ★ ★ ★ ★
5/5
If you like Great customer service with great communication this is your place. Jess is a solid guy who takes pride in his work. I trusted him with my brand new black 2021 Denali. Completely dialed in with ceramic coating. I will be back with remainder of my vehicles. Thanks again Jess
James Lauer
★ ★ ★ ★ ★
5/5
Diamond Fox New Car Protection
Pre-Delivery Paint Conditions
Executive 2-Step Paint Correction ● Deep Gloss ● Beautiful Shine
Before you bring your car home from the dealer. They likely haven't taken as much care towards the protection of the clear coat as you would have liked them to. I've seen many brand-new cars need full paint correction. From dealerships improperly washing cars, railroad dust marring the paint, and many other things.
This is your brand new car. It should look brand new. Period.
The moment your car leaves the factory, the vehicle is subject to paint contamination. When vehicles are transported to the dealers via trucks and trains, they can get rail dust, and scuffs . If these defects and debris aren't corrected before a coating, they get sealed into paint.
Before I do any work on your car, I will do a very thorough inspection and address these types of things that I notice with you.
And get your paint as it should be.
Looking brand new.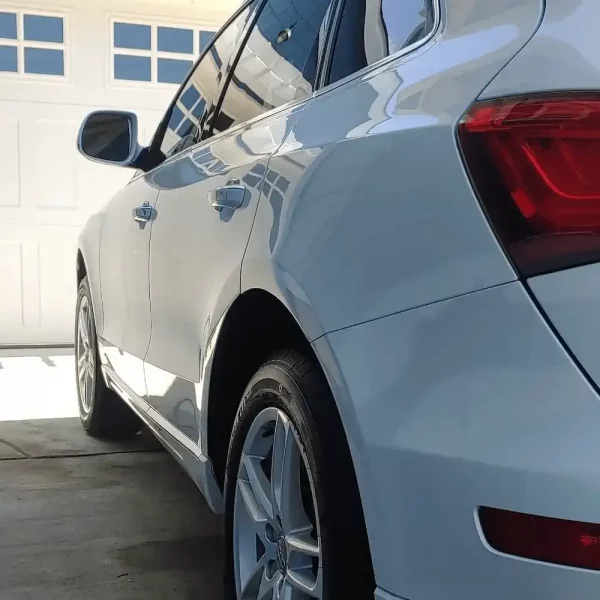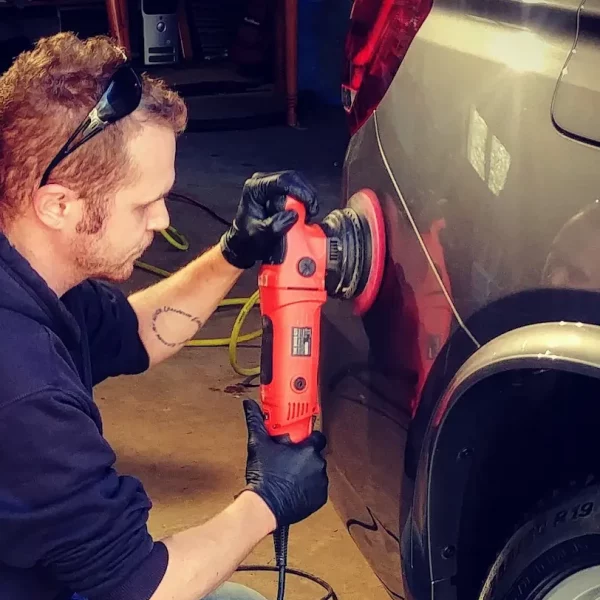 Diamond Fox new Car Protection
Beautiful Deep Gloss ● Protective Coating ● Eliminates Waxing
SB3 Coatings are among the latest in vehicle protection technology. They engineer their formula on the molecular level to have industry-leading hardness, durability and gloss.
While off-the-shelf formulas may call themselves "ceramic" because they have some silica (SiO2) content, SB3's Coatings are engineered to be primarily silica. This keeps their coatings protecting your car for years to come. And in the Pacific Northwest, a wax will last you a few weeks – tops. Whereas a ceramic coating will last you a few years.
When there's dirt on your car's paint, the dirt attracts more dirt, which embeds itself into your paint. As a result, it erodes away your clear coat. SB3 Ceramic Coating's hydrophobic properties shield your clear coat from these contaminants with their self-cleaning properties.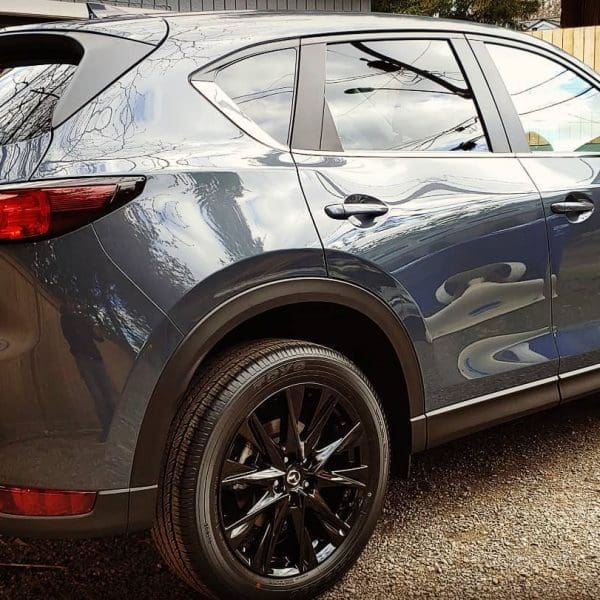 Choose The Right Package For You
Toes Wet
Protection Package
Full Paint Decontamination Treatment
Elite
Protection Package
+ SB3 Alpha 5-Year Ceramic Coating

Full Paint Decontamination Treatment

+ Rich Glossy Exterior

---

Gloss Enhancement Machine Polish
Nirvana
Protection Package
+ SB3 Alpha 5-Year Ceramic Coating

Full Paint Decontamination Treatment

+ Rich Glossy Exterior

---

Gloss Enhancement Machine Polish

Free consultation included
After you Request a Quote,
this is exactly what will happen:
Later that day (or the next business day) I (Jesse) will call you.
During this 10 to 15 minutes conversation we'll cover

The current condition of your car
Your ideal goals for this service
How long this will take (usually around 5.5 – 6 hours, depending on your car's condition)
and we'll schedule a date and time for you to drop your car off.
frequently asked questions
There are many different types of coatings on the market. Both consumer-grade and professional-grade.
Anything you buy in a store that has the word ceramic on it does not mean its a professional ceramic coating by any means. They can get away with using this word if there is even the slightest amount of silica ingredient in the product.
A professional-grade coating would harden if poured into a glass and turn into a rock crystal.
Try doing that with anything you buy from the store and see what happens.
The sooner the better.
As soon as you start driving your car it will be collecting contamination in the clear coat. This leads to more prep time and more money when you decide to have your new vehicle ceramic-coated.
A brand new vehicle coming in for a exterior coating service could be done in one to two days. The cleaner and newer the vehicle is the faster the process will go.