Interior.
Exterior.
Showroom Level Rejuvenation.
Extend your car's lifespan and maintain its luxurious appearance with detailing.
Keeping It Showroom-Level
White FOx standard detail
The White Fox Standard Detail is for vehicles that are more or less annually detailed. 
Here I rejuvenate the interior and exterior, removing all contaminants and debris. Which prevents your paint from looking flat and dull. 
Next, I clean and recondition everything inside the vehicle. In addition, your exterior get a full paint decontamination treatment to remove any debris that could damage your paint long-term. 
And at the end, I lock it all in with a 6-month exterior silica paint sealant.
Interior and Exterior Rejuvination
Leather and Fabric Reconditioning
Contaminant and Debris Removal
Diamond Fox Auto Detailing
Jess, the owner and the guy who does all the detailing, is on point with his skills of detailing cars. My car really does look like a diamond when he finished. And the fact that he comes to your place to detail the car....best customer service I've seen. Affordable, timely and amazing products!
Becs B.
★ ★ ★ ★ ★
5/5
Jesse, at Diamond Fox Auto Detailing, did a real amazing job on my eight year old Tundra. I had a full exterior detail and it looks better than new now. I had horrible scratches and swirls from trying to debadge it myself. He made it look like it never had any badges from the factory. He works extremely efficiently and carries all the latest equipment. I highly recommend Diamond Fox Auto Detailing.
Ryan Clark
★ ★ ★ ★ ★
5/5
I worked with Jess to get my wife's care touched up for her birthday. Jess was 1st Class in accommodating the timeline as best his schedule could and the car looks tremendous. Jess has even taken the time to help me get aligned with a paint repair specialist. Once I get that done I will be back to have him spruce up my car. Highest of recommendations.
Jason Clark
★ ★ ★ ★ ★
5/5
Diamond Fox Auto Detailing
Removes Dirt ● Cleans Debris ● Preps for Polishing
In the eyes of longevity, oil, dirt, and sand are all contamination. They degrade the appearance of your exterior. They build a cloudy wall over your ride and dull your shine. After enough time has passed, the paint surface will become dull. 
The contaminants keep your paint looking flat. If you slide the back of your hand against the paint surface, you will notice that it feels rough. A rough surface is a contaminated surface.
It takes professional methods to clean the surface that general cleaning can't.
This attention to detail keeps your car looking fresh.
This industry-grade clay removes the roughness you feel. It gently grips the surface and pulls out grime built-up in the clear coat.
I want to ensure the longevity of your vehicle's appearance. This process helps make that happen.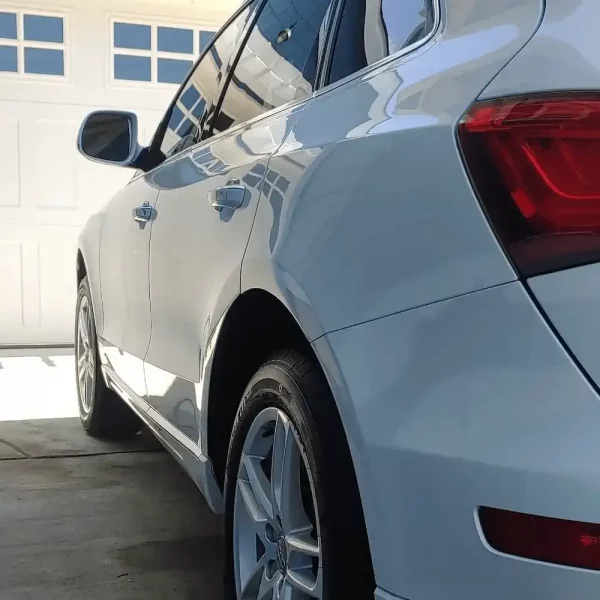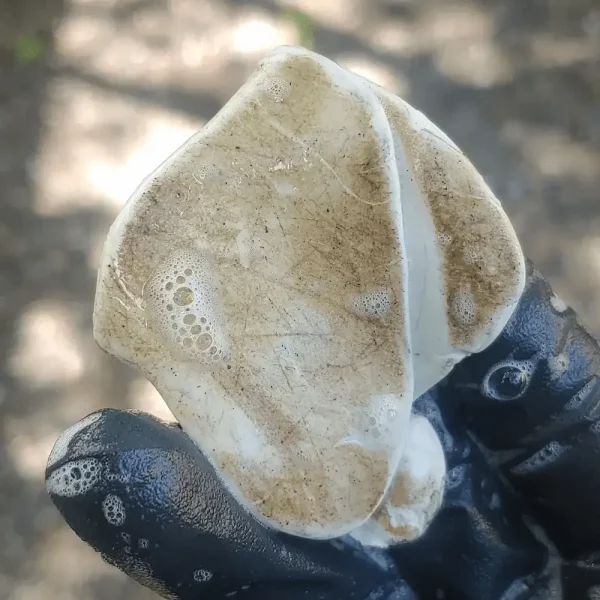 Diamond Fox Auto Detailing
6-month Sealant ●
Protective ● Sleek Shine
After I remove contamination, I give your paint a silica sealant to seal in its beauty.
Silica is the material that gives glass and ceramics their smoothness and durability. This treatment gives that quality to your exterior's finish. 
The formula I use is one of the industry's leading forms of high-end car coating.
Larger shops often use low-end waxes. Offering that in my shop is unacceptable. Harsh? …maybe.
But detailing your car is my wheelhouse.
So my bare-minimum is also a part of the industry's  highest standard.
This silica sealant lasts longer than any traditional waxes do and leaves a smooth,  glossy exterior. Dirt, chemicals, rain, and oils have a harder time sticking to it. This is the same ingredient found in our top-tier long-term car coatings.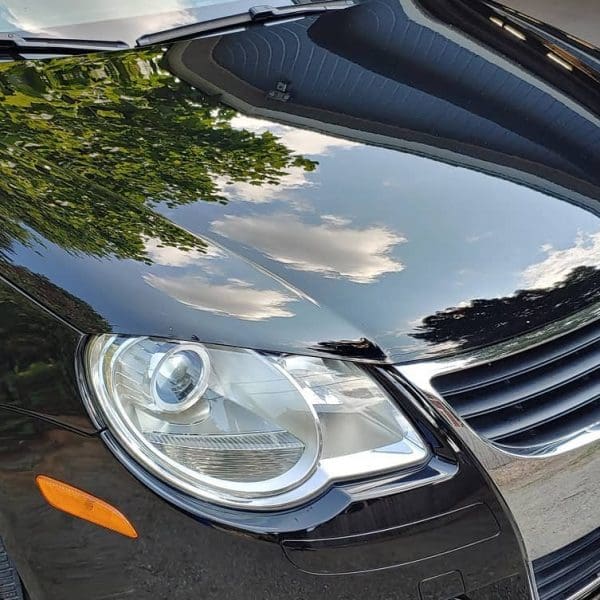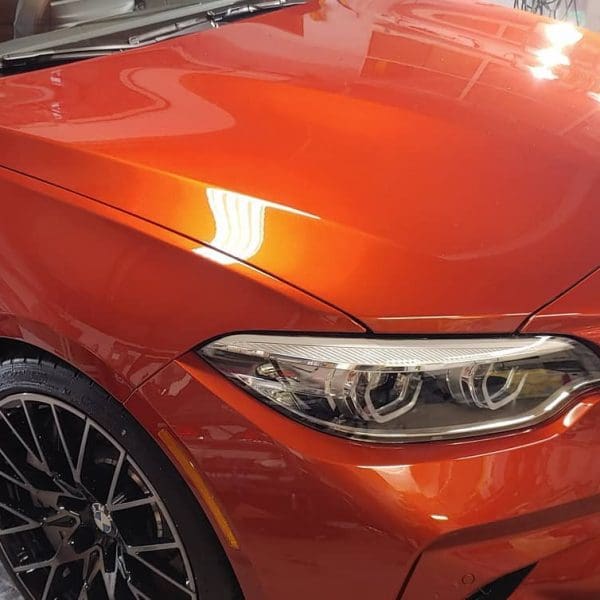 Choose The Right Package For You
Diamond Fox Auto Detailing Packages
Red Tail
Maintenance Package
Turnaround: 3 hours or less

Hand-Wash with microfiber mitts (two bucket method)

Lite Interior Surface Clean

3 Month Silica Sealant
(Glass, Tires and Exterior Paint)

Chemical Paint Decontamination

Two Front Seats get Leather Conditioned
White Fox
Standard Detail Package
+ Everything in the Red Tail Maintenance Package

+ All Interior Deep Cleaned and Reconditioned

+ 6 Month Silica Sealant
(Very glossy and Hydrophobic)

+ Full Paint Decontamination Treatment
Diamond Fox
Executive Detail Package
+ Everything in the Red Tail Maintenance Package

+ All Interior DEEP Cleaned and Reconditioned

+ 6 Month Silica Sealant
(Very glossy and Hydrophobic)

+ Full Paint Decontamination Treatment

+ Free Consultation Included
After you Request a quote,
this is exactly what will happen:
Later that day (or the next business day) I (Jesse) will call you.
During this 10 to 15 minutes conversation we'll cover

The current condition of your car
Your ideal goals for this detailing
How long this will take (usually around 5.5 – 6 hours, depending on your car's condition)
and we'll schedule a date and time for you to drop your car off.
frequently asked questions